What happened? How did we get here? We have grown apart. Is there any hope? Can this marriage be salvaged? What do I want out of this marriage? What about our children?
No matter where your marriage is, no matter how hopeless or troubled it may seem, there is hope! God created marriage, it is dear to him and he stands ready to bless all those who seek his help.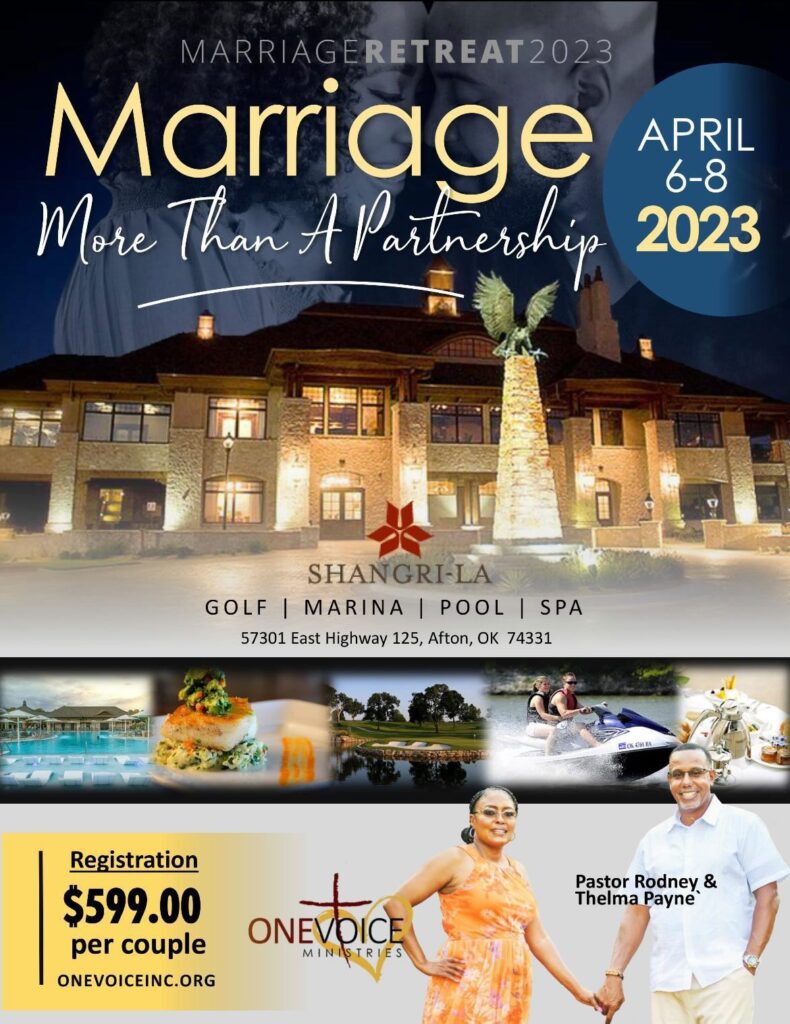 Marriage Tip
Marriage is not about what you receive, but rather what you are prepared to give. Proper motivation leads to a prosperous marriage.
Pastor Rodney Payne
One Voice Ministries has been hosting an annual marriage retreat since 1999.  Each year it is our goal to take couples away from the hustle and bustle of everyday life and give them an opportunity to "retreat".  Additionally, we offer a course of study designed to promote healthy marriages.  From the meals to the activities, your retreat experience won't be one you will soon forget.  Click here to register today for our next event!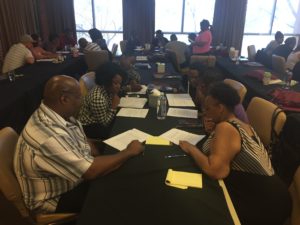 Family Tip
Family first is more than a cliché, it is the foundational ingredient for a healthy family. Your family is worth scheduled time on your calendar beyond your required family commitments.
Pastor Rodney Payne
Great marriages require intentionality and investment.
Just like a garden that must be watered in order to grow.
Our retreat is a time to remember.
Monthly Meetings
Join us for our monthly marriage meetings held at Bethlehem Star Baptist Church, 2704 N.E 24th Street, Oklahoma City, OK 73111. At these meetings you will find wonderful group fellowship, an edifying study of God's word as it pertains to marriage, and you will also receive a wonderful meal.
Marriage Retreats
We have had great success with our Marriage Retreats. We have been presenting them for over 20 years. Click below to join us at our next retreat.