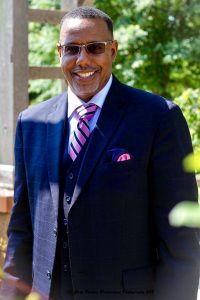 Rodney R. Payne
Reverend Rodney Payne is the dynamic Pastor of Bethlehem Star Baptist Church, whose tremendous compassion for people, mixed with high energy preaching is rapidly making him a major influence in not only the Oklahoma City area, but around the country as well. Under the power of the Holy Spirit, Pastor Payne has been able to share the gospel of Jesus Christ to people of all ages through various youth, adult, and couples ministries. He is dedicated to teach the world how to live in the love of God, walk in the will of God, and experience the power of God.
Ninety Days of Believing God is intended to equip individuals to experience the power of God through their faith. This experience is rooted in a practical understanding of how to believe God.
No matter where your marriage is, no matter how hopeless or troubled it may seem, there is hope! God created marriage, it is dear to him and he stands ready to bless all those who seek his help. Join us, so that we can guide your marriage towards God.
Contact Me...
Use this form to contact me so that I can get you started. I will respond back to you as soon as possible.